Use our 3 Styles to help you in choosing your garage door
Not sure of your house style? To make your life easier, we divide our garage doors into 3 major styles. You'll find yours in a snap!
Not modern. Not rustic. Sure to be a classic. You like:
Timeless appeal.
Multi-paned windows.
Shutters and overlays tastefully used.
Standard+ Shaker-Flat XL, 9′ x 8′, Ice White, 8 lite Orion windows
Standard+ Moderno 2 beads, 9′ x 8′, Black, window layout: Left-side Harmony
Bold and modern! You adore:
Simple, square lines.
Minimal overlays. No frills.
A couple of striking features.
Nothing compares to a yesteryear beauty! You love:
Elaborate overlays.
Dormer windows and large porches.
A wealth of charming details.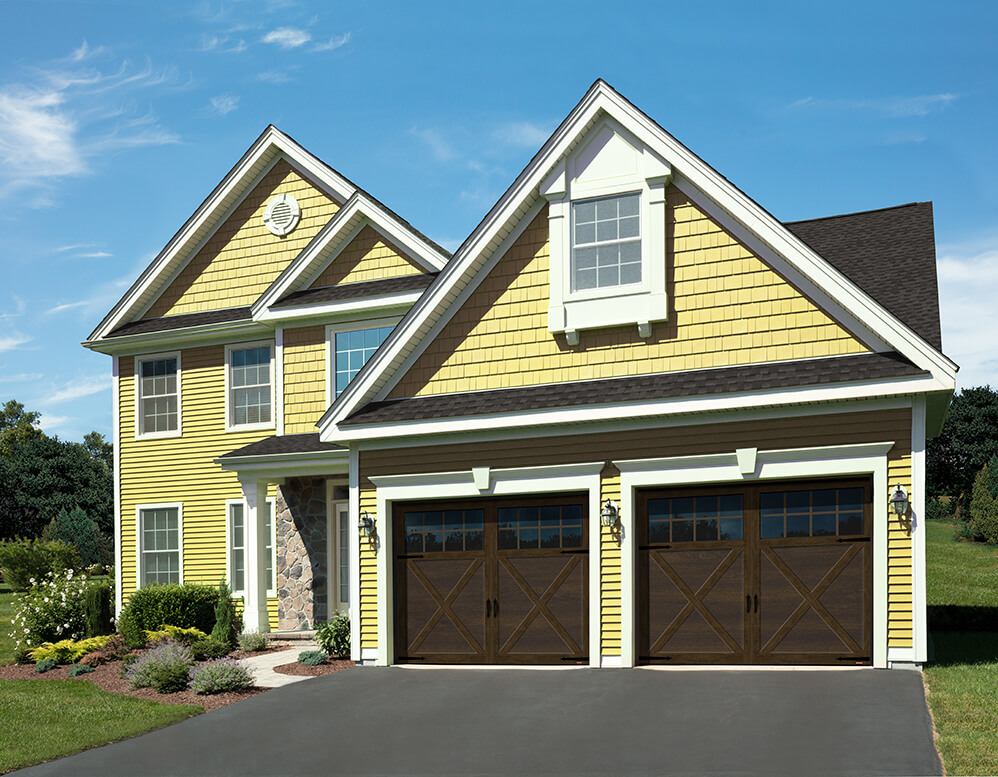 Princeton P-21, 9' x 7′, Chocolate Walnut doors and overlays, 8 lite Panoramic windows